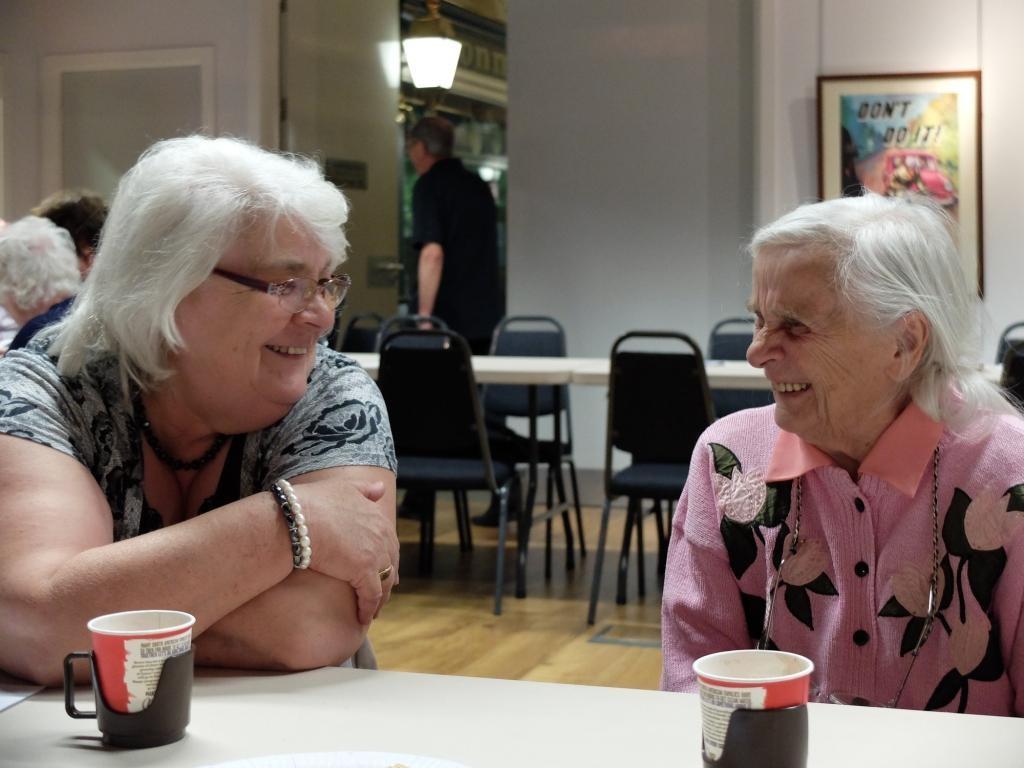 Social drop-in for over 55s
Join our social drop-in for over 55s at Streetlife Museum. Come along to grab a cuppa, get creative and enjoy good company
Community Café meets on the last Friday of each month (except December).
It's a free drop-in, open to anyone aged 55+ who wants to grab a cup of tea and meet like-minded people.
You can try out a craft activity, take part in a quiz (with prizes!) or listen to music and have a dance. In some sessions you can also take a closer look at some of the objects from our collections. Refreshments are available, and are an important part of the session.
Community Café is free of charge and open to the public, but is also attended by groups from care homes around the city.
For directions, access and more, visit Streetlife > Plan your visit