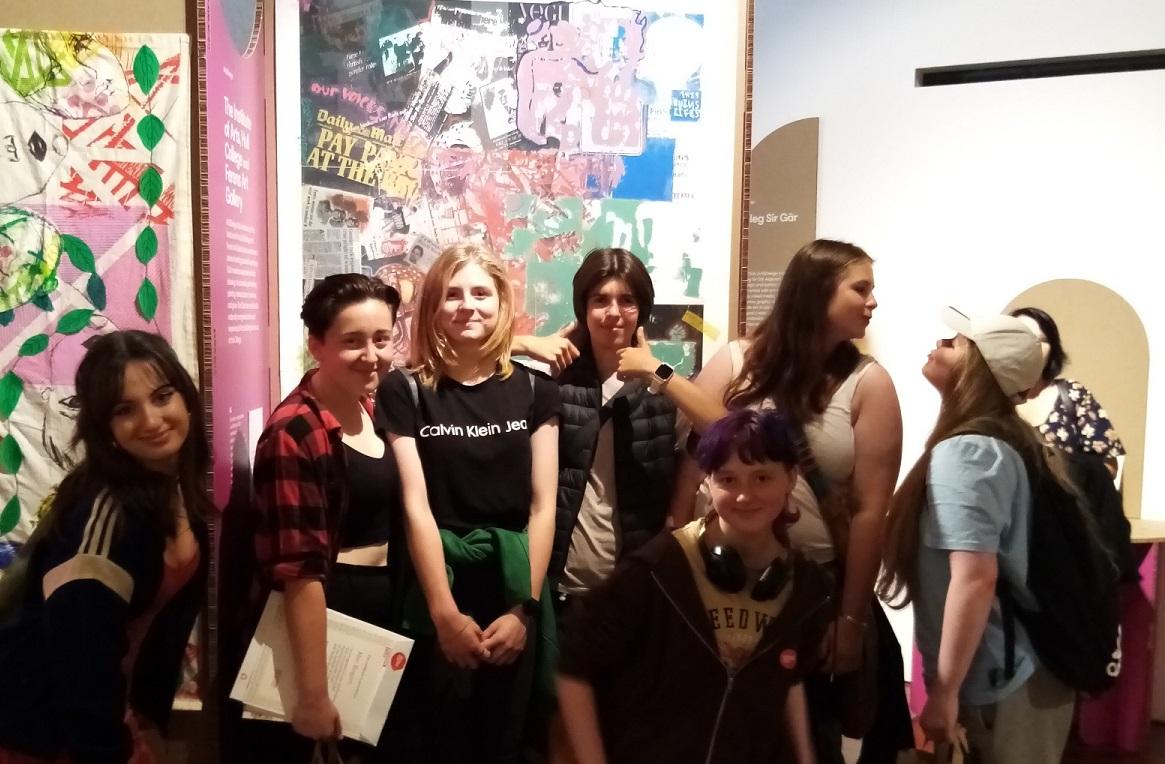 The Saturday club is part of a nationwide project which links up over 90 Arts organisations and higher education institutions, to provide the opportunity for young people, aged 13-16, to develop skills, make friends, build confidence and get a taste of what further education, or a career, in the creative industries, may be like. Saturday club is always free for participants, and you don't have to attend every week.
Last month saw our Hull Saturday Club participants, complete their year with an exhibition of their final collaborative work, in Somerset House in London, followed by a ceremony at Bush House, where they were presented with their Saturday club certificates.
Since October 2022, the group have been involved in over 30 creative sessions at Ferens Art Gallery and Hull College, including Masterclasses from Leily Moghtader Mojdehi, Spray Creative, and Anna Bean as well as a trip to Yorkshire Sculpture Park and two London visits! In addition to this, our participants were given a tour of the Ferens stores by the curator of art, exclusive previews to exhibitions and also had access to expert tuition and facilities at Hull college, like the ceramics, digital and print workshops.
Several our participants also achieved their Arts Award Bronze level! So, a huge congratulations to them for this extra achievement.
You can now apply to be part of the Saturday Club, in Hull, from October 2023, at the following link:
Hull College Institute of Art, Ferens Art Gallery - National Saturday Club (saturday-club.org)
Or, for further information – contact: dom.heffer@hcandl.co.uk