Ferens Art Gallery Open Exhibition
The Open Exhibition is our annual celebration of Hull's incredible artistic talent. Established in 1967, the exhibition is open to everyone – from new and emerging artists to established pros.
It's an opportunity for local artists to display and sell their work. As well as for visitors to get an insight into the thriving art community in the city.
How does it work?
The exhibition begins with an open call early in the year, inviting artists from all practices and backgrounds to send us their best work. Our selectors then have the difficult challenge of choosing which pieces to include for exhibition.
The exhibition itself takes place later in the year, usually between July–October. During the exhibition, visitors can enjoy hundreds of amazing local artworks, from paintings and photography, to sculpture and ceramics, to video and performance. Many of the works are also for sale – giving you an opportunity to own a unique piece of art for your home, created right here in Hull.
Submit an Artwork
Entries for 2023 are now closed.
Key Dates

| | |
| --- | --- |
| Online submissions open | 9am Tuesday 7 March 2023 |
| Online submissions close | Midnight Tuesday 28 March 2023 |
| Notification by email | Wednesday 3 May 2023 |
| Notification by email | Thursday 22 June - Wednesday 28 June 2023 |
| Preview | Thursday 20 July 2023 |
| Exhibition display | Friday 21 July - Sunday 1 October 2023 |
| Collection of artwork | Saturday 7 October - Sunday 15 October 2023 |
Selectors
Every year, artworks are selected by a panel of artists and experts from our local community. This year's selections were made by Nahem Shoa, Divya Sharma and Scott Langthorp.
Friends of the Ferens award
The following cash prizes will be given to winning entries, selected by the Friends of the Ferens -
First prize - £350
Second prize - £250
Third prize - £200
Chair's award – Hull Culture & Leisure
An award of £100 will go to the winning entry selected by Hull Culture and Leisure Chair Alison Collinson.
People's Vote Award
A cash prize of £100 will be awarded to the entry most selected by visitors to the 2023 Open exhibition.
Future Ferens Young and Emerging Talent Award
All young artists age 16 to 25 are eligible for this prize.
An award of £150 will go to an artist selected by BSB Architecture and the Future Ferens, young people's collective.
Prize money for this award has been kindly donated by BSB Architecture.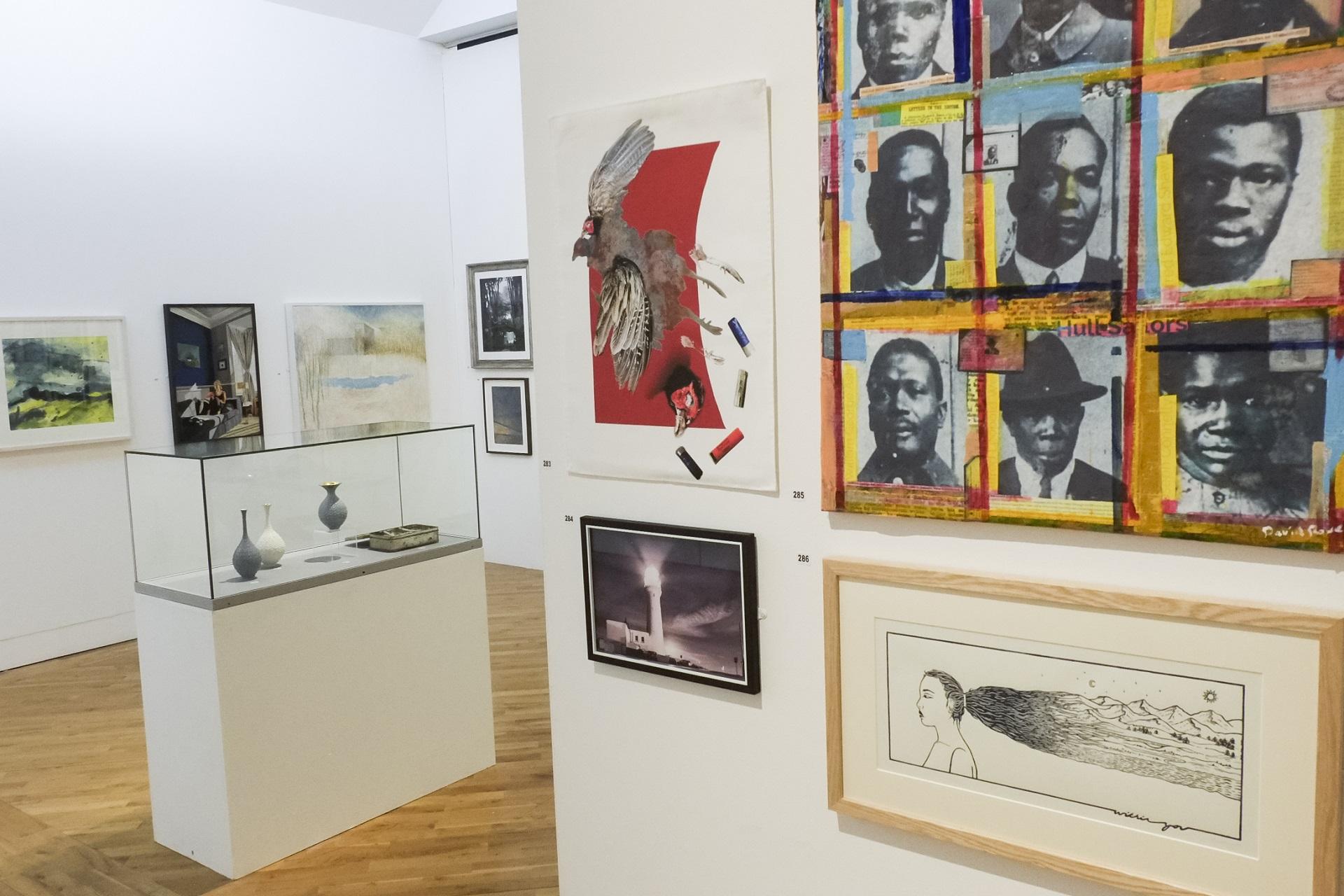 Join us to celebrate the creativity of our local artists in Hull's annual Open Exhibition at Ferens Art Gallery. 21 July to Sunday 1 October 2023.